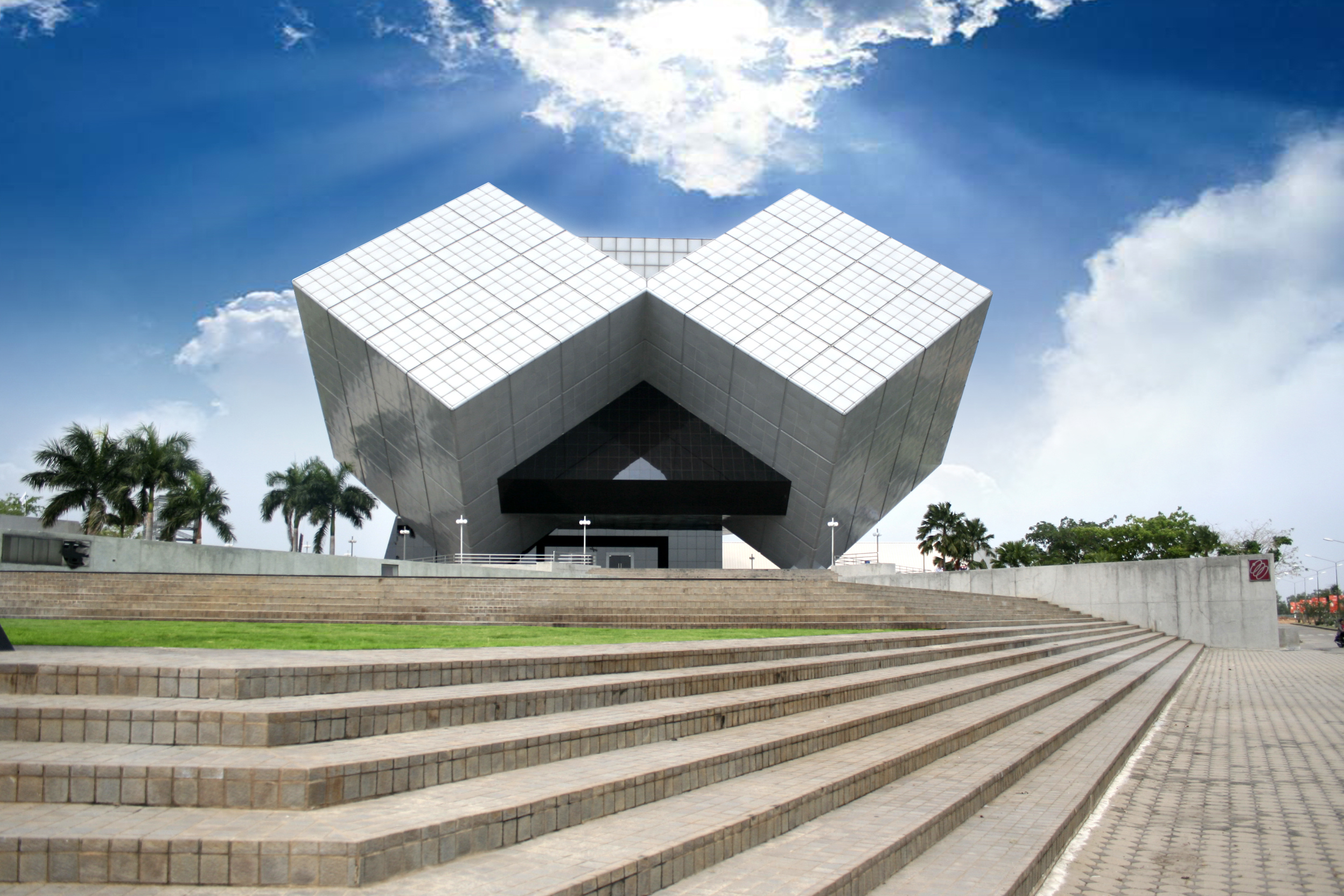 On 12 August 1992, the National Science Museum Thailand or NSM was founded to commemorate the Fifth Anniversary of Her Majesty Queen Sirikit The Queen Mother's Birthday and her leadership in integrating science, technology, Thai art and culture to develop and improve careers and the quality of life of the Thai people. The museum construction began in 1994. In the Royal Decree of Establishing the NSM, it is a state enterprise since 30 January 1995 to be under the Ministry of Science and Technology at that time, now called the Ministry of Higher Education, Science, Research and Innovation.
The National Science Museum, Thailand started to develop its first museum, "The Science Museum", located at Technopolis, 39 Moo 3 Khlong 5, Khlong Luang, Pathum Thani. With the unique structure represents a grouping of three huge cubes standing on their points joined along the edges, forming the most spectacular building in the complex. It consists of a 10,000 square meter area with 6 major themed exhibition areas and displaying hands-on models about basic science, science and technology in everyday life, and traditional Thai technology. The Science Museum is public opened on 9 June 2000.
Design and Construction
The Science Museum building was designed with a unique and modern architecture style to attract the attention of the people and to create a new image of the museum that reflects the concrete advance and development of science and technology.
Mr. Chalermchai Honark, Deputy Governor of the Thailand Institute of Scientific and Technological Research, at that time, was the head of the design team who created a unique design of the building by introducing geometric figures into architecture and engineering structure using the three acute angles of the three cubes that lean on each other with symmetry and stability as the base of the building bearing 4200 tons of the building weight.
The structure of the building is a steel frame with epoxy paint for rust protection. All five floors are reinforced concrete to carry a payload of 500 kg per square meter. The outer wall of the building is ceramic steel which has excellent properties of durability without painting throughout its lifespan. It also performs as heat insulation which saves energy in controlling indoor temperatures. The building is about 45 meters high.